Choosing a good video interviewing software will make the recruiters' jobs much easier, as it will allow them to go through the video interviews at scale, saving time, without the fear of losing top-quality talent in the process. At the same time, it will make the hiring process much easier, faster and more comfortable for the candidate which can improve the company's reputation.
However, the market is quite competitive, and deciding which app will be the best option for your needs can take time and effort.
To help your decision-making, we have compiled this list of ten best video interviewing software. You will find platforms in different price ranges with a wide variety of features – in other words, if you keep reading, you will find a video interviewing tool that will fit your needs and improve the recruitment process throughout.
What is a video interviewing software?
Video interviewing software is designed explicitly for conducting video interviews. While you can set up simple video calls with apps such as Zoom, MS Teams or Skype, video interviewing tools have specific capabilities to help you in the hiring process.
Features may include:
Conducting automatic structured video interviews and asking custom made questions you previously prepared
Using detailed analytics to access the candidates afterward
Real-time reporting
These save an incredible amount of time, enhance the candidate experience significantly and make you look much better prepared, positively influencing the reputation of the company you represent.
Criteria for selecting the best video interviewing software
Here's a short list of desired perks the tools should have to make your hiring process more effective:
Features
Besides the obvious ones, such as low latency and good audio/video call quality during video interviews, you want specific features to make the process seamless. Here are some:
Automated video interview facility
Interview builder
AI tools and analytics
Candidate feedback tools
Responsive support
Ease of use
Recruitment can be tedious, and choosing the interviewing tool should make it easier, never more complicated. Therefore, pick a tool with all the necessary features that won't stand in your way with a complex setup.
Customer reviews
While comparisons like this one are helpful, actual reviews of paying customers will uncover how video interview software behaves over a prolonged period, which is essential to know.
Price
While choosing the cheapest without considering other features is rarely the best choice, price is a significant factor. Especially considering you likely use other premium tools already, you don't want your interviewing software to burden your budget.
10 Best tools for video interviewing
Now that you know the criteria we had for choosing the tools, here are our top 10 picks for best video interviewing tools:
VireUp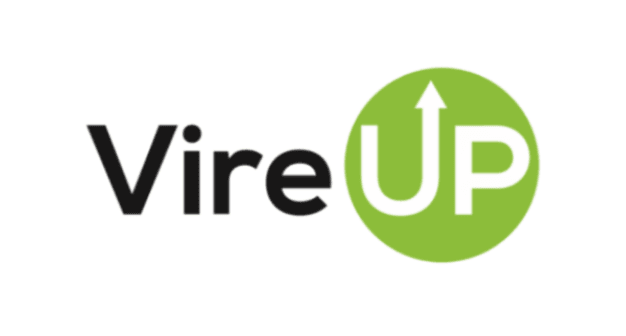 Brief overview of the tool
VireUp is an easy-to-use platform that helps you conduct bias-free video interviews and provide detailed feedback to each candidate, allowing you to leave a lasting impression.
Features of the tool
Automated pre-set video interviews – save time by using predefined or custom made interview questions candidates need to reply to.
Real-time reporting – VireUp shows candidate participation levels, survey results, and analyzes their video interview performance, so recruiters don't have to go through each recording.
Explainable AI – This skill assessment tool is powered by NLP (natural language processing) and the VireUp Technology will help you analyze every single interview sentence without having to watch thousands of videos. Plus, you will see exactly how AI made the suggestion, which will give you an opportunity to review it before you make any decision.
Bias-free – VireUp ensures recruiters ask each candidate the same questions with the same criteria specific to the job post that are designed to assess their professional competency and nothing else. This helps you conduct interviews that are inclusive and bias-free, maintaining diversity and giving everyone an equal chance, which will tremendously help your company's reputation.
Highly customizable – Instead of forcing you to adapt to it, VireUp allows you to customize the interview process so it fits your recruitment needs perfectly.
Full transparency – you will give each candidate advanced feedback with tips that will help them improve their chances the next time they apply, which they will appreciate.
Pros:
Bias-free recruitment
AI-powered decision making
Excellent candidate feedback features
Cons:
Not many online reviews are available
Pricing is only available upon request
Pricing options
VireUp pricing is available only upon request, but feel free to book a free demo anytime you want to see it in action.
Customer reviews and ratings
VireUp is a newer name on the market, so few customer reviews are available. However, the client list is extensive, as some big-name companies love the tool, including:
Coca-Cola
Domino's
Pladis
Metro
Alarko
Anadolu Grubu
Hirevue

Brief overview of the tool
HireVue helps HR teams be more productive by automating repetitive tasks and improving how you screen the talent pool and engage with the best prospects. While this video interview software offers powerful recruiting automation features, users sometimes complain that HireVue feels too automatic, which can alienate some job candidates, especially when giving constructive feedback to those who didn't make it to the next step of the interview process.
Features of the tool
Real-time evaluation tools
Interview guides
Automated routing
On-demand video interviews
AI recruiting assistant
Automated SMS and WhatsApp invites
Advanced scheduling options
Interview builder
Pros:
Automation can save you a lot of time
Excellent real-time evaluation options
Great scheduling options
Cons:
Sometimes, the video quality is not the best, especially on slower connections
Steep pricing
Pricing options
While HireVue is free for candidates, the pricing structure for companies is very steep:
Corporate: Starts at $35k for 2500-5000 employees – live video interviewing, on-demand interviewing, customizable branding, and interview guides.
Enterprise: Pricing on demand for 5000+ employees – everything in Corporate plus automated scheduling, chatbot, text to apply, role-based assessment, benchmarks, and multiple brand themes.
But you can also request a demo and get a custom quote.
Customer reviews and ratings
HireVue is generally liked by customers for its AI automation capabilities, with main complaints regarding sometimes poor video quality, especially on slower connections:
GetApp: 4.5/5
G2: 4.1/5
TrustRadius: 7.5/10
MyInterview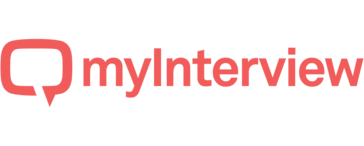 Brief overview of the tool
MyInterview is an intelligent candidate sourcing platform that helps large businesses speed up their recruiting process. It has a good feature set and flexible pricing, making it a good option for companies of various sizes. On the other hand, the primary customer complaints regard MyInterview needing more polishing and somewhat slow customer support times.
Features of the tool
Automated screening
Live interviewing
Real-time feedback
Intelligent scheduling
Team collaboration features
Historical candidate data with skill trees and predictions
Mobile-friendly interviewing
Dynamic screening process
Candidate retargeting
Pros:
Good for live and prerecorded remote video interviews
Solid automation features
Generous pricing structure with a free plan
Cons:
Occasional glitches and customer support complaints
Pricing options
It has to be said that MyInterview has very generous pricing as they have a free plan:
Starter, free forever: 1 job, 2 users, 10 one-way video interviews per month, 100 text/SMS invites.
Individual, $99 per month: 2 jobs, 2 users, unlimited one-way video interviews, 500 text/SMS invites.
Professional, pricing upon request: jobs upon request, custom number of user seats, unlimited one-way video interviews, unlimited live interview scheduling.
Customer reviews and ratings
Overall, customers like MyInterview primarily for their free tier and mostly complain about customer support and occasional glitches:
G2: 4.8/5
Capterra: 4.7/5
TrustRadius: 8.6/10
See also: 6 best MyInterview alternatives
Modern Hire (owned by HireVue)

Brief overview of the tool
Modern Hire is a hiring and video interview platform that will help your company speed up the hiring process and make it more effective and comfortable for job seekers. It has some enterprise-level features that will help large businesses hire at scale. But, as such, it can be too much for smaller companies and those who are just starting, as they won't be able to utilize its feature set fully.
Features of the tool
AI interview builder
Automated scheduling
Digital interviewing with candidate-specific questions and automated scoring
Pre-hire digital assessments with simulated tasks
Predictive analysis
Pros:
In-depth interview customization
Pre-hire assessments and simulations
Good analytics
Cons:
Features not as useful for smaller businesses
Pricing only upon demand
Pricing options
Unfortunately, Modern Hire pricing is only available on demand. The platform was obtained in 2023 by HireVue, which has very expensive pricing, so you can expect Modern Hire to have a very steep pricing structure, too, as it is inclined towards larger businesses.
Customer reviews and ratings
Overall, customers are pretty satisfied with most of the features Modern Hire brings, with most of the complaints regarding limited customization options and high pricing:
G2: 4.2/5
Capterra: 4.5/5
TrustRadius: 6.7/10
Talview

Brief overview of the tool
Talview is another AI-powered interviewing and candidate assessment platform. Its goal is to speed up your hiring, assessment and proctoring processes and help you do it at scale. However, other tools on the list provide more value if you need them strictly for their video-interviewing features and don't need candidate testing and further evaluations.
Features of the tool
Video interviews
Live video interviews
Text to Apply
Recruitment chatbot
Intelligent scheduling
Interview insights
AI proctoring
Record and review
Proctoring comparison
Pros:
Good assessment and skill evaluation options
AI-powered proctoring
Mobile-friendly
Cons:
If you don't need proctoring and skill testing, this video interviewing app is probably not for you, as you will pay for something you don't use
Pricing options
Talview doesn't display its pricing; it is only available upon request.
Customer reviews and ratings
Users like Talviewfor its feature set and testing capabilities, while most complaints regard sometimes clunky performance and occasionally longer support wait times:
G2: 4.5/5
Capterra: 4.4/5
Software Advice: 4.3/5
Impress AI

Brief overview of the tool
Impress AI is an AI-powered hiring chatbot that helps the hiring team get through applications at scale and ensure they don't miss out on quality candidates. While it has a good feature set, it has an unproven track record compared to others on this list, as there aren't many reviews, which can be a no-no for some potential customers.
Features of the tool
Resume parsing and scoring
Conversational chatbot
Pre screen candidates
Express assessments
Automated scheduling
Asynchronous video interviews
AI proctoring
Candidate scoring and ranking
Pros:
Many automation features
Chatbot speeds up the interview process
Integrates with many other tools (HireVue, MyInterview, Calendly, Workday, and more)
Cons:
Video interviewing needs third-party integrations
Not many customer reviews
Pricing options
Impress AI doesn't state pricing; to find out, you must contact their sales team.
Customer reviews and ratings
Impress AI doesn't have many customer reviews, which is problematic in this case as we are not talking about a new video interviewing platform – it's been available since 2017:
Knockri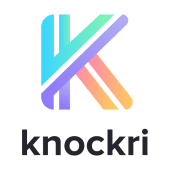 Brief overview of the tool
Knockri is a highly customizable hiring assistant that helps HR teams and hiring managers create personalized assessment procedures while saving time by eliminating the need to do everything manually.
Features of the tool
Customizable branding
Many templates and frameworks to get you started
Drag and drop editor
Transparent candidate scoring system
Job performance predictor
Unbiased scoring algorithm
Many integrations – Workday, Smart Recruiters, SuccessFactors, Lever, BrassRing
Pros:
Easy to start with
Many frameworks and templates
Good analytics
Cons:
Pricing options
While a free trial is available, Knockri's pricing is only available upon request.
Customer reviews and ratings
Unfortunately, only one customer has left a review so far without providing details, so you can't conclude much about Knockri based on a single opinion:
Sapia

Brief overview of the tool
Sapia lets big companies screen thousands of candidates simultaneously via chatbot and AI-driven video interviews. It has a good feature set and reputation amongst customers, with the main complaints regarding its complex integrations with some ATSs (applicant tracking systems).
Features of the tool
AI chat interview
Automatic and personalized candidate insights
Smart Interviewer with recommendations
Video interviewer
Automated workflows
Objective insights
Fully customizable brand elements
Integrations with popular ATS: Workday, Avature, PageUp, SAP, SmartRecruiters
Pros
Excellent AI features
Chatbot relaxes and guides candidates
Candidates receive insights and feedback
Cons:
Users complain it can be hard to integrate into your workflow in some cases due to ATS compatibility
Pricing options
Sapia pricing is available upon request, but you can contact them to request a free demo.
Customer reviews and ratings
Besides the mentioned ATS integration difficulties, Sapia is well-received among its customers:
G2: 4.6/5
Capterra: 4.6/5
GetApp: 4.6/5
InCruiter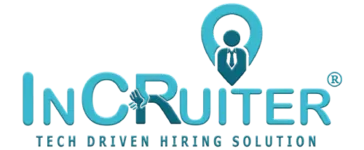 Brief overview of the tool
InCruiter is an entire suite of tools for video interviewing, scheduling, exit interviewing, and hiring pre-vetted talent, and they also offer interviewing as a service. As such, they cover any modern business's hiring needs, which is nice.
However, InCruiter is a very complex ecosystem. If your business doesn't need its advanced features, you will likely find all of that too much, as it will take a lot of time to adjust.
Features of the tool
Interview as a service platform
Exit interview services
Pre-vetted hiring platform
Interview scheduling
AI-powered video interviews
Built-in ATS
Collaboration tools
Customizable branding
Candidate tracking
Pros
An all-around interview platform
Has its own hiring portal
Solid video interview customization
Cons:
Pricing options
InCruiter doesn't show its pricing structure, as it is only available per request.
Customer reviews and ratings
InRecruiter has few customer reviews. Those that are present are mostly positive, with main criticisms regarding its complexity:
G2: 4.5/5
SoftwareSuggest: 5.0/5
Tazio
Brief overview of the tool
Tazio is a digital recruitment platform that speeds up the remote hiring process and ensures you hire the required talent in less time. Their speciality is finding talent among recent graduates and helping businesses find hidden gems. While the concept is excellent, Tazio's delivery seems to be lacking – there are numerous customer complaints regarding the slow performance and stability of the platform.
Features of the tool
Realistic job previews
Personal value assessment
Situational tests
Aptitude tests
Automated video interviewing
Enhanced talent insights
Virtual assessment center
Pros
A good amount of features for scouting inexperienced candidates
Various candidate testing options
Flexible pricing
Cons:
Performance and stability complaints
Pricing options
Tazio offers flexible pricing, as you can pay per client, campaign or for your entire company:
Per candidate: From £3
Per campaign: From £2,500
Per company: From £30,000
Customer reviews and ratings
Tazio has good functions, but the leading cause of user headaches seems to be performance glitches:
Capterra: 4.2/5
GetApp: 4.2/5
Video interviewing software: Comparison table
| Tool Name | In a Nutsell | Pros | Cons | Price |
| --- | --- | --- | --- | --- |
| VireUp | AI-powered tool for bias-free interviewing and transparent feedback. | Let's you screen candidates without discrimination In-depth AI-powered interview analysis Excellent feedback options | - A newer name on the market | Free demo available |
| HireVue | Video interviewing software for screening candidates at scale. | Saves a lot of time with automation Real-time feedback Smart scheduling | Call quality can drop on slow connections Expensive | Starts at $35k |
| MyInterview | Intelligent video interview software with multiple screening options. | Live and pre-made interview features Automation Free plan | Performance complaints Customer support complaints | Has a free plan, premium plans start from $99/mo |
| Modern Hire | AI-powered automated review platform that helps you cut hiring time. | In- depth customization Pre-hire candidate assessments Advanced analytics | Not ideal for smaller businesses | Upon request |
| Talview | Speed up candidate screening and hiring with AI. | Good candidate evaluation toolsAI proctoring Works well on mobile devices | Only specific hiring teams will find the best use out of its unique features | Upon request |
| Impress AI | AI chatbot that saves HR staff time. | Plenty of automation features Well-designed chatbot Integrates with other | Relies on third-party integrations | Upon request |
| Knockri | Highly-customizable hiring assistant. | Easy to use Plenty of templates and frameworks Advanced analytics | No customer reviews | Free trial available, pricing upon request |
| Sapia | AI-driven chatbot and automatic video interviews for large businesses. | Great AI features Chatbot helps candidates Good insights and candidate feedback | Complex and takes a lot of time to get used to | Free demo available, pricing upon request |
| InCruiter | A full suite of HR tools for automated hiring. | Covers the entire sourcing and hiring process Has its hiring portal Plenty of customization | Can be very complicated | Pricing upon request |
| Tazio | A recruitment platform for finding inexperienced talent. | Find recent graduates Great candidate testing Flexible pricing | Customers complain about its performance | Starts from £3 per candidate |
Conclusion
As you can see, there's a lot to choose from when it comes to picking the best video interviewing software. Most tools share the same core features, but nuances set them apart.
We believe VireUp has what it takes to stand out from the competition and be crowned as the best video interview software you can use in 2023. Its bias-free process allows you to screen each candidate against the same questions and give them a detailed breakdown and actionable feedback to help their career going forward. That means VireUp will save your HR team time and improve the company's reputation in the process, making it more likely for you to hire top talent in the future.
Sign up for a free demo, and start harnessing the power of AI-powered hiring today.
FAQ
Which platform is the best for video interviews?
That will depend on the size of your business and the number of applications you receive. But, if you receive hundreds of applications consistently, your best course of action is to pick a platform such as VireUp that will allow you to schedule automatic video interviews where candidates will record themselves answering predefined questions. We recommend you read our entire article and learn more about our top 10 video interview tools.
What is HireVue used for?
HireVue is a popular video interviewing software that makes hiring more efficient. While it has strong AI features, it has steep pricing and sometimes suffers from performance issues. You can find 9 HireVue alternatives in this article.